Ms. Meyer's Spooky Cafe, 10/31/22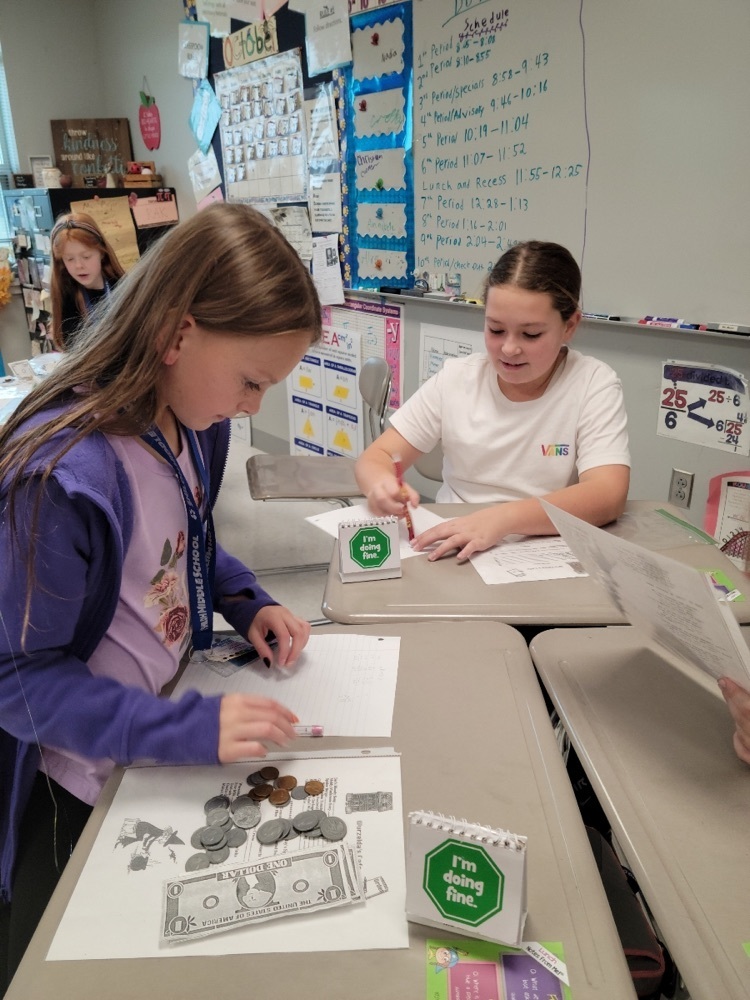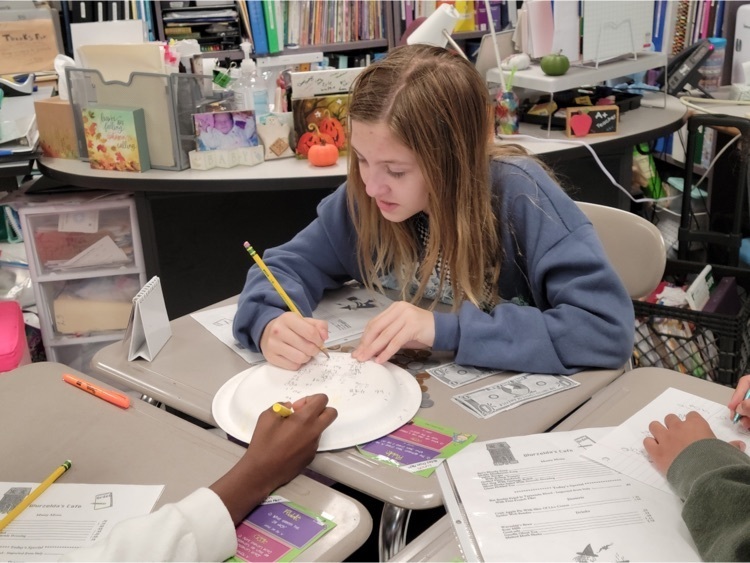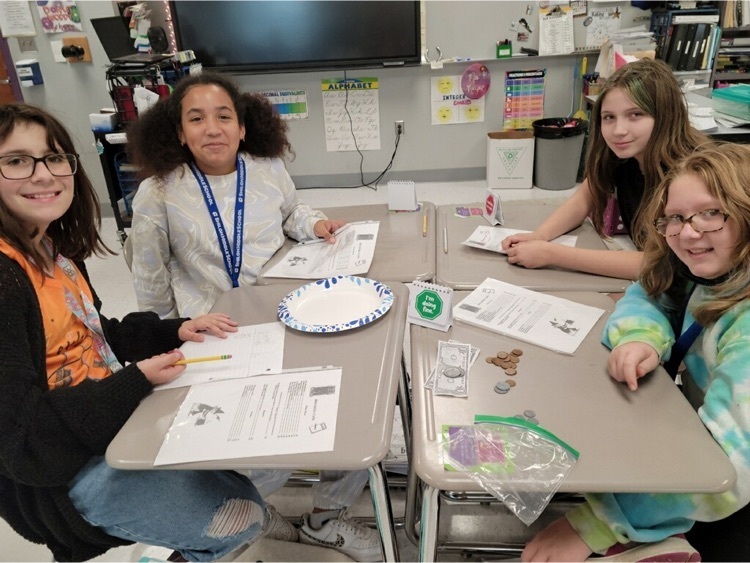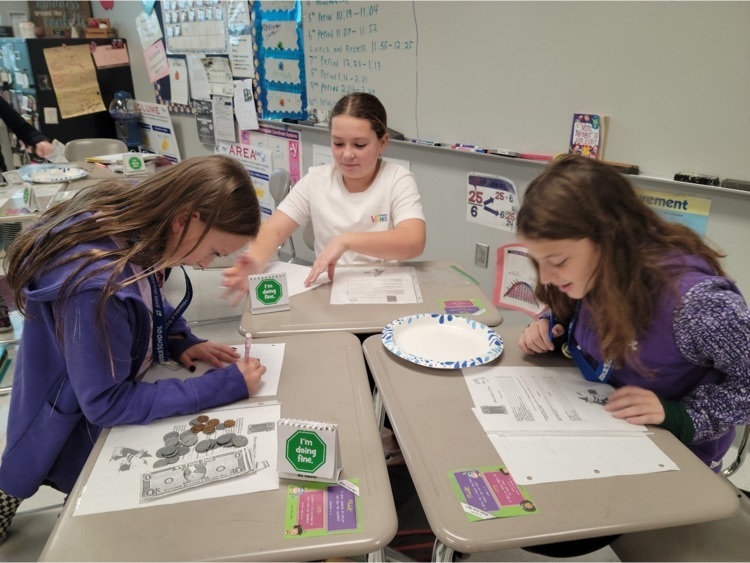 Marvel/DC/Disney Day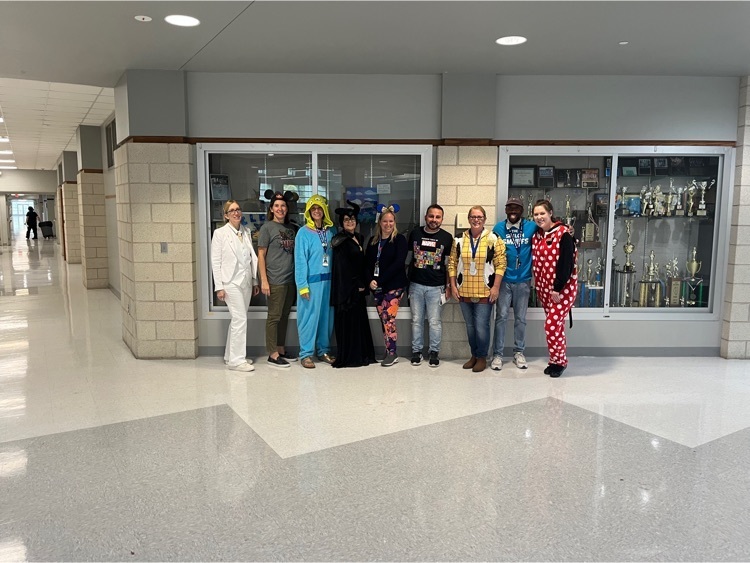 Mismatch day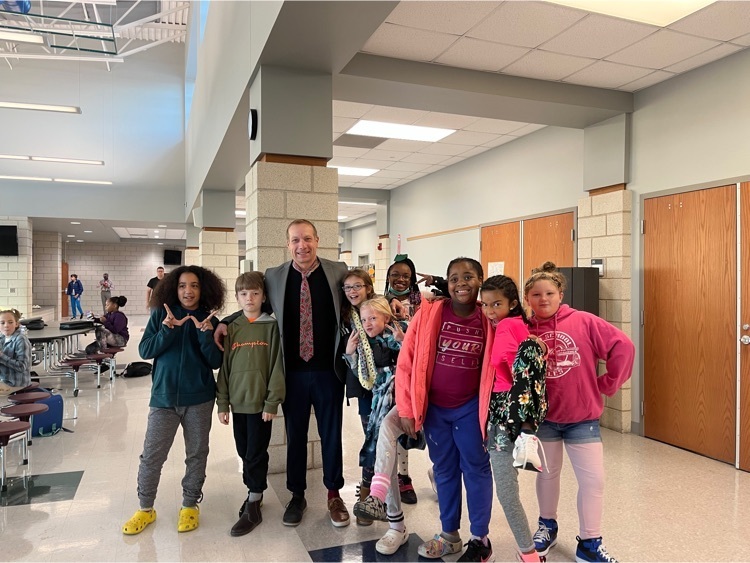 We recognized our Honor Roll students at the Character Ed Assembly.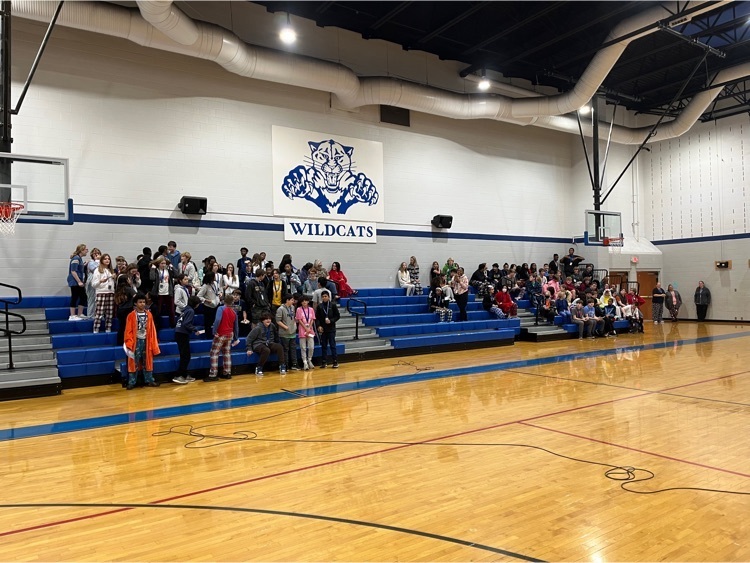 2nd Annual SMS Veterans Day Celebration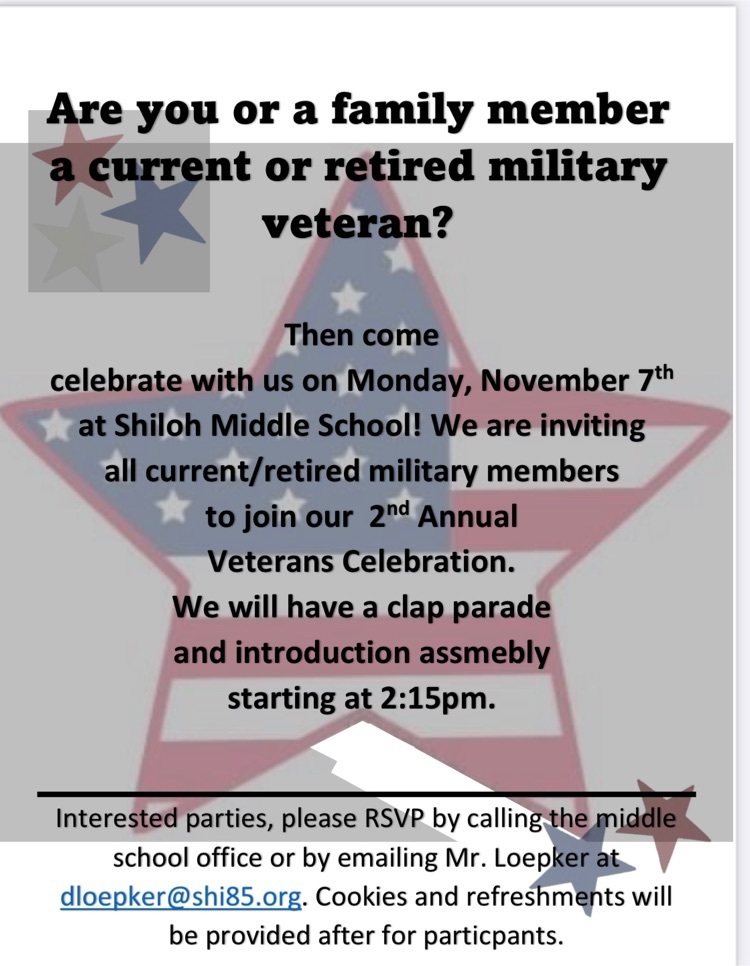 We are so grateful and lucky to have a positive relationship with Shiloh PD. Thank you to Officer Mazzola for stopping in. And thank you to the other policeman that stop by everyday and visit. We appreciate you!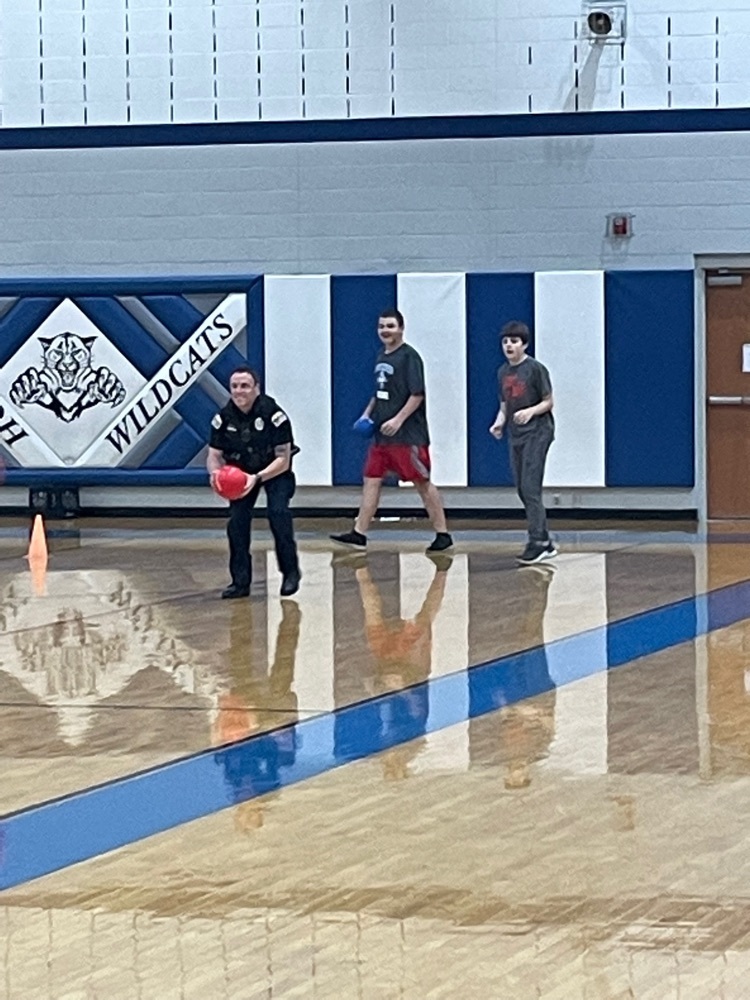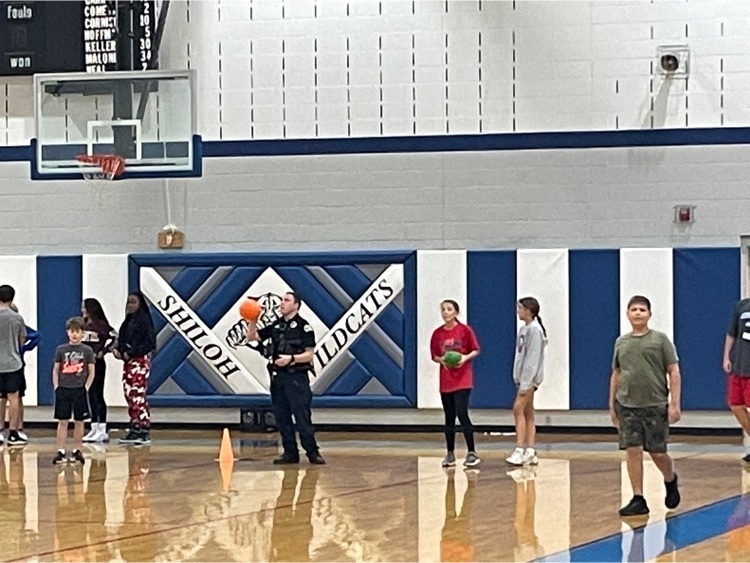 Next week is Red Ribbon/Spirit Week.

Ms. Langenhorst and her 6th grade coding class.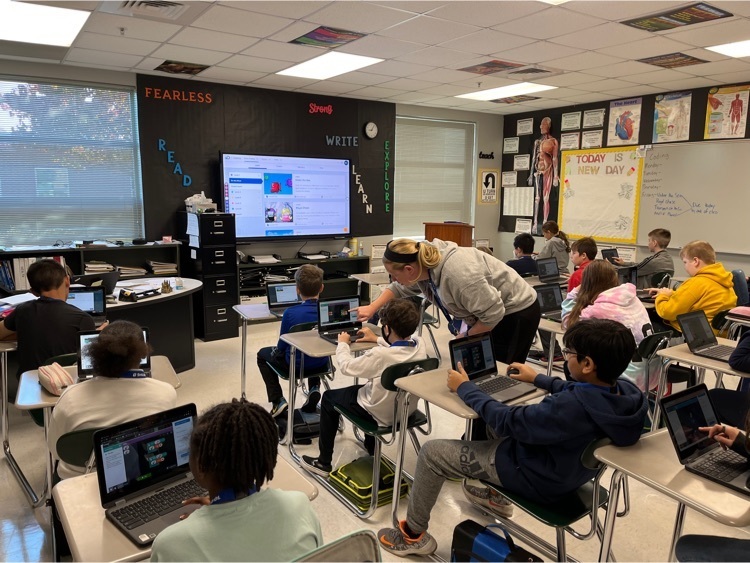 Ms. Moore's class! Love the shirts!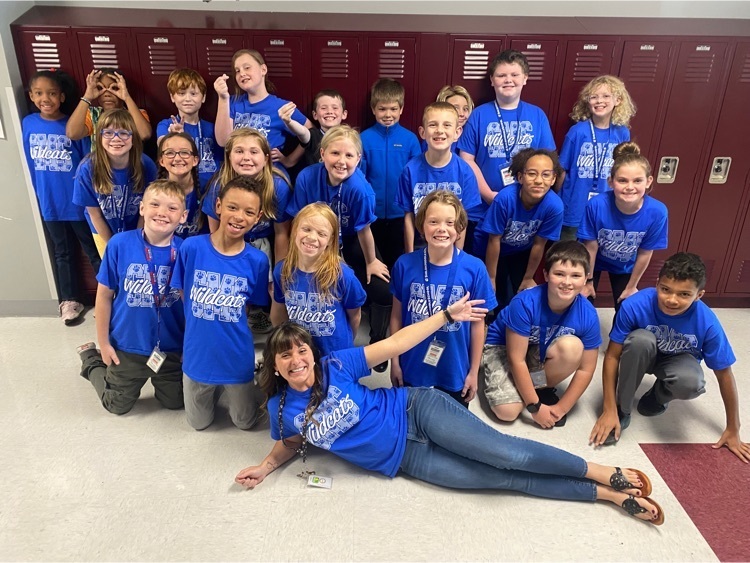 Trunk or Treat is next Thursday! We are looking for more participants in order to make this event a success! If you cannot enter your trunk, please consider donating some candy. Donations can be dropped off at our monster boxes at each school. Thank you!
https://www.signupgenius.com/go/8050A4DA8AF2AA4FC1-trunk
Trunk or Treat 2022 Welcome to the 2022 Trunk or Treat sponsored by the Shiloh PTO! Get ready for a More-Fun-Than-Scary Trunk-or-Treat night for all SVS families! This year, Trunk or Treat will be held in the parking lot in between SES Playground and Shiloh Community Park. If you would like to join in on the fun, sign-up to be one of the "Trunks" handing out candy or small trinkets to the costumed children. All candy "Trunks" (cars, trucks, tents or even just folding chairs...) must be setup before the start of the event. There are a limited number of spaces for trunks - sign up early! *The parking lot will be closed to traffic except for emergencies, so please plan on being at the event until the end of judging.* DONATE CANDY! Want your kids to participate but don't have a trunk? DONATE candy to the Shiloh PTO. Drop your candy off inside the Monsters located outside the school offices. Your candy donations will be evenly distributed to our trunks. We will be announcing 1st, 2nd and 3rd place Trunks and the
www.signupgenius.com

The Minecraft Mania Intramural started this afternoon after school.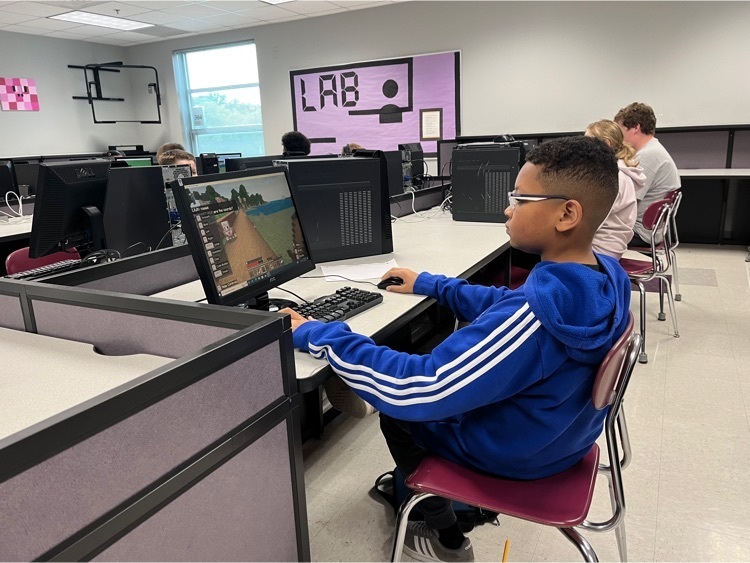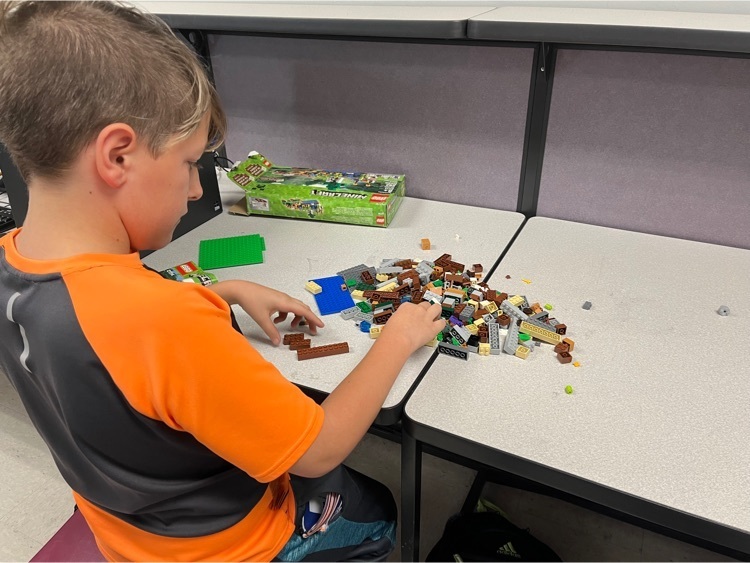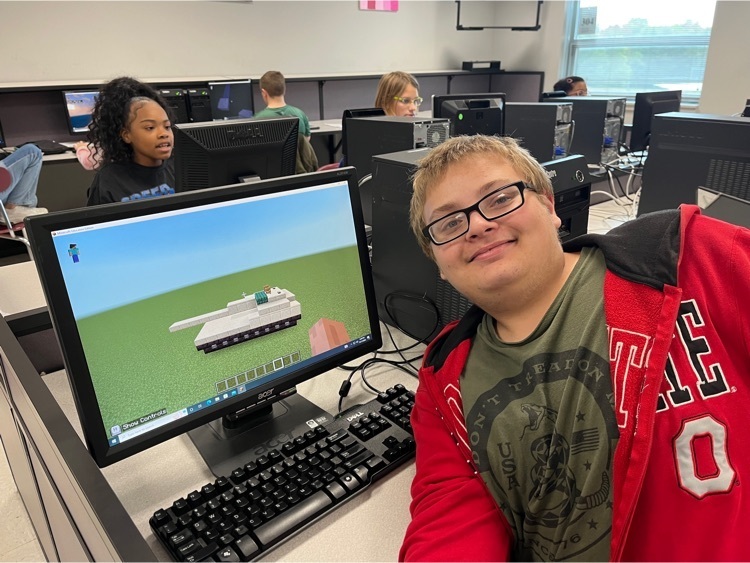 SMS September Character Students of the month.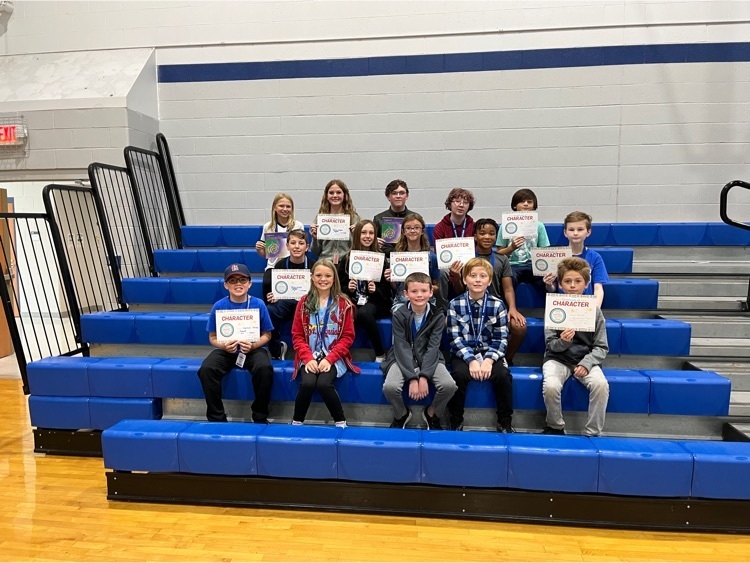 Trunk or Treat 2022

Bus 1944 may be delayed this afternoon. There is a reported accident near Valley View and Lake Suzanne.

Fall 2022 - Fundraising is now open! Find items I've picked for this fundraiser with the fans, supporters, and program in mind. There is also spirit wear available for your family and friends. OUR SHOP DETAILS - Shop Now:
https://bit.ly/3UvgS26
- Store Open From: Sep 28 - Oct 11, 2022 Thank you -- Mrs. Gratteau 6th grade ELA 8th grade ELA Student Council Rep Girl's Volleyball Coach SMS Athletic Director

Come out and support the SMS band l!

SMS picture Day is coming.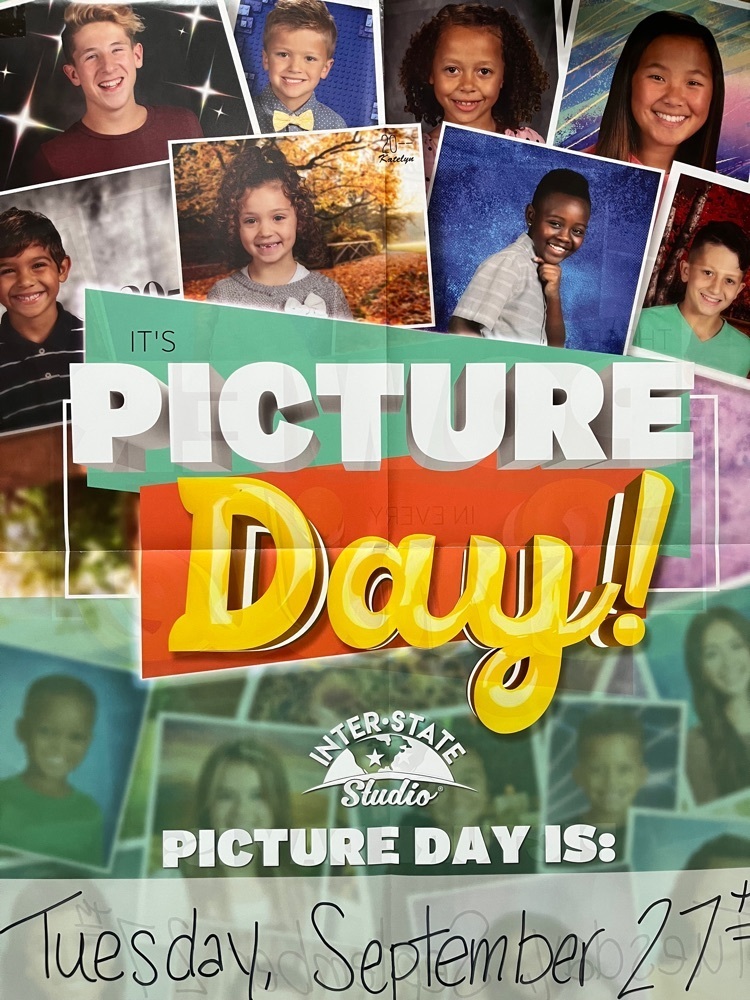 Congratulations to the SMS Wildcat Soccer team on third place in the Belle-Fair Conference Tournament.

Wednesday Communication